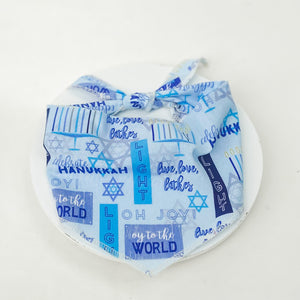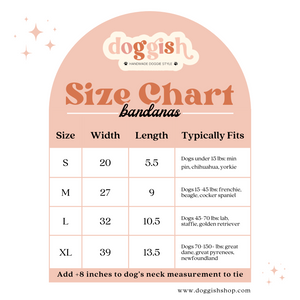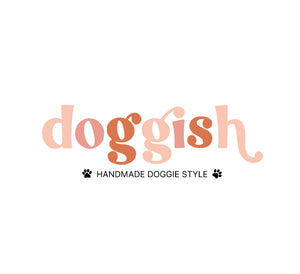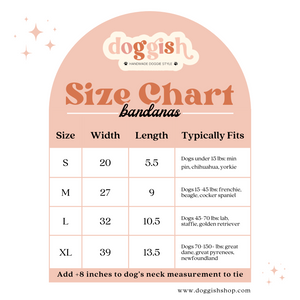 Oy to the World! Hanukkah dog bandana pet accessory
Hanukkah 2023 begins December 07! Your dog can celebrate, too, in this light blue Hanukkah dog bandana featuring menorahs, "live, love, latkes" text, and "Oy to the world".
The doggish bandana is shaped from a long rectangle. With its long, thin dimension, the bandana is easy to tie on, and it reduces the bulk around the neck common in fold over square bandanas. Add 8-10 inches to your dogs neck circumference for best fit.