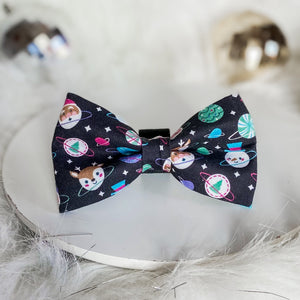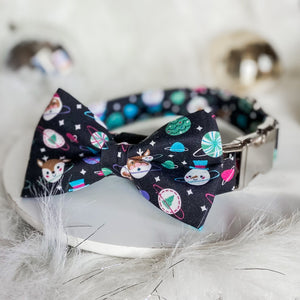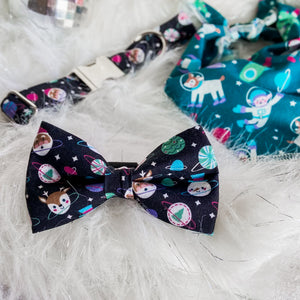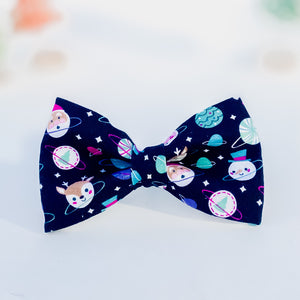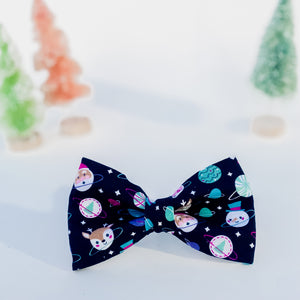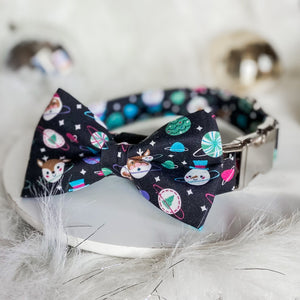 Joy to the Universe Christmas dog bow tie pet accessory
Tidings of joy are in orbit with this Christmas dog bow. Favorite Christmas icons like Santa, trees and ornaments, peppermints, and reindeer are reimagined in planetary form.

Classic loop bow with stabilizer to help bow keep its shape.  
Choose headband or collar option! Bow can be worn on the head (finished with a nylon band), or as a collar or harness accessory (finished with Velcro). Comes in one size, about 3x5 inches.