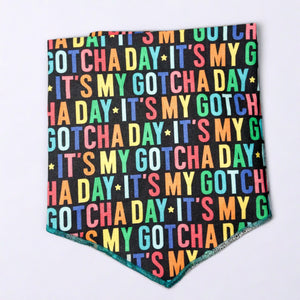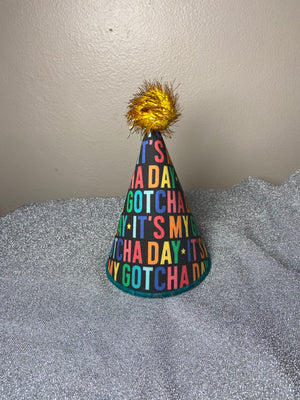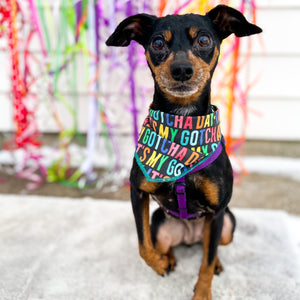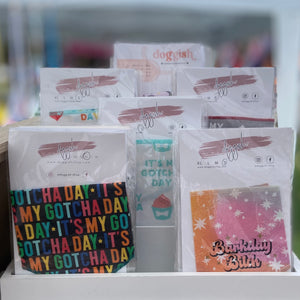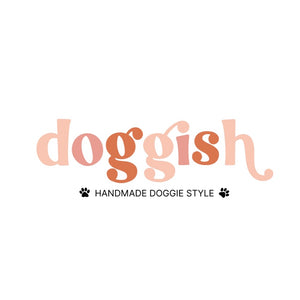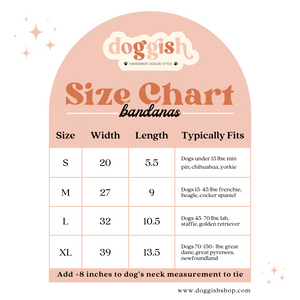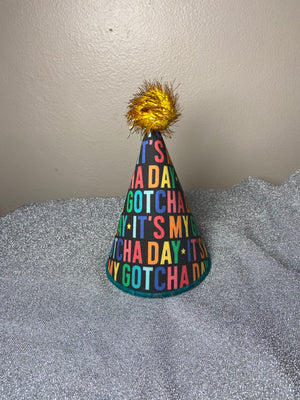 Gotcha day! dog bandana birthday pet accessory
Celebrate your dog's gotcha day with a colorful bandana.
The doggish bandana is shaped from a long rectangle. With its long, thin dimension, the bandana is easy to tie on, and it reduces the bulk around the neck common in fold over square bandanas. Add 8-10 inches to your dogs neck circumference for best fit.