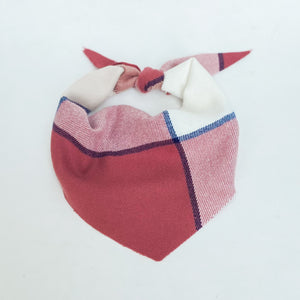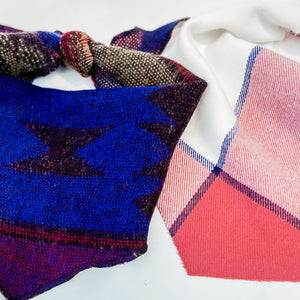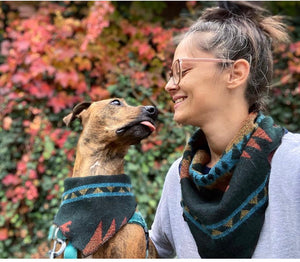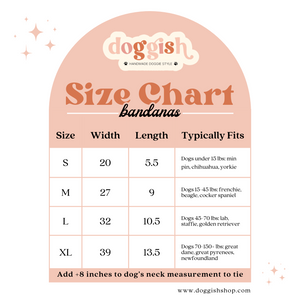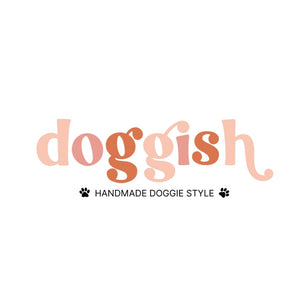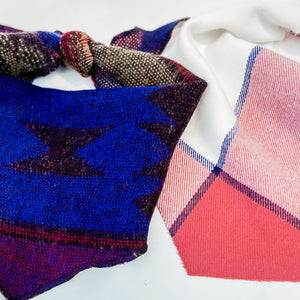 Cozy cowl SO SOFT pink windowpane plaid bandana
Cozy cowls dog bandanas are a fan favorite every fall! The fabric is a brushed, faux mohair, that has a light drape. It sits beautifully as a dog bandana, and the XL can also be worn as a human scarf.
Oversized pink windowpane plaid design features different shades of pink and off-white squares with dark blue lines. 

The doggish bandana is shaped from a long rectangle. With its long, thin dimension, the bandana is easy to tie on, and it reduces the bulk around the neck common in fold over square bandanas. Add 8-10 inches to your dogs neck circumference for best fit.