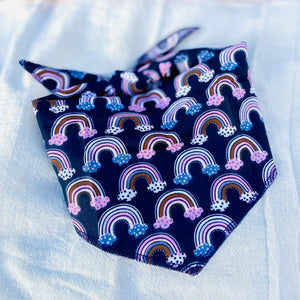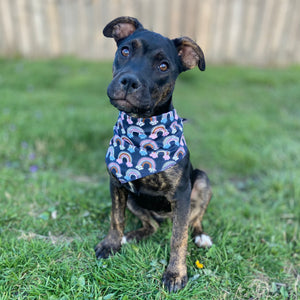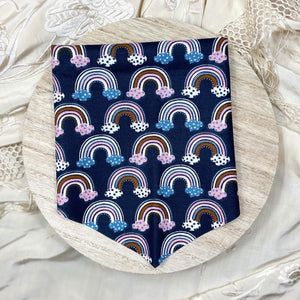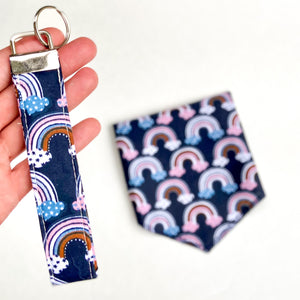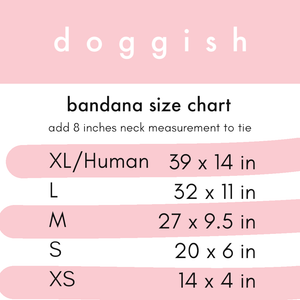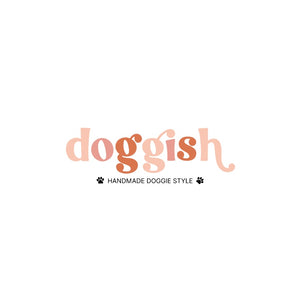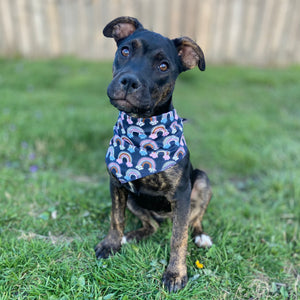 Boho rainbows blue and pink dog bandana pet accessory
This print is dreamy! Rainbow arches wrapped in fluffy clouds. Zoom to peep the starry accents in the clouds. Warm tones against the solid navy background give this print all the comfy boho feels!

About our bandanas:
The doggish bandana is shaped from a long rectangle. With its long, thin dimension, the bandana is easy to tie on, and it reduces the bulk around the neck common in fold over square bandanas. Add 8-10 inches to your dogs neck circumference for best fit.