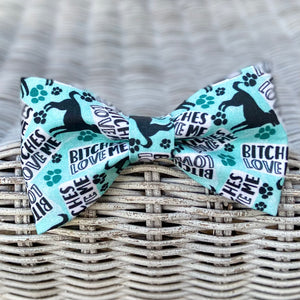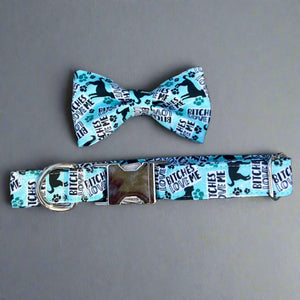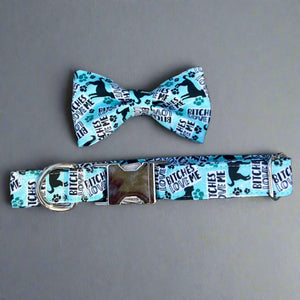 Bitches love me dog bow
Classic loop bow with stabilizer to help bow keep its shape.  
Choose headband or collar option! Bow can be worn on the head (finished with a nylon band), or as a collar or harness accessory (finished with Velcro). Comes in one size, about 3x5 inches.