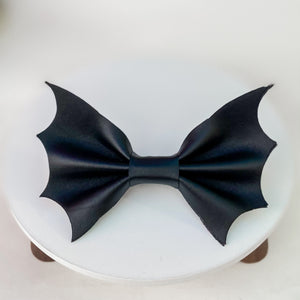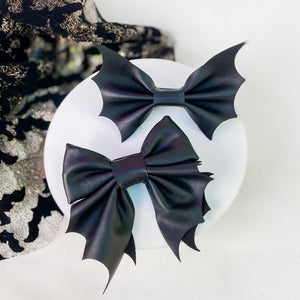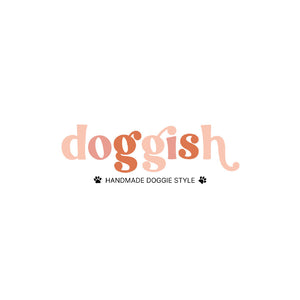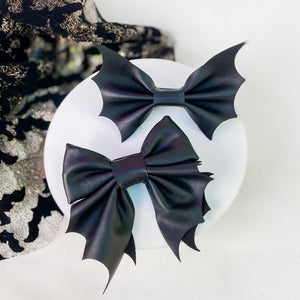 Bat bow dog bow tie pet accessory
This is your dog's Halloween statement accessory bow tie! Faux leather is layered together with a firm stabilizer so bat wings will stay in flight.  Coordinating sailor bow style is also available. 

Choose headband or collar option! Bow can be worn on the head (finished with a nylon band), or as a collar or harness accessory (finished with Velcro). Comes in one size, about 3x5 inches.