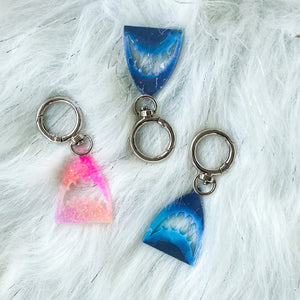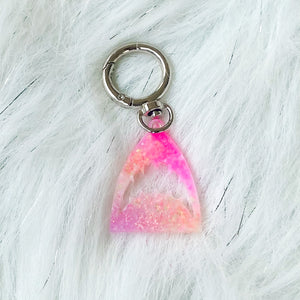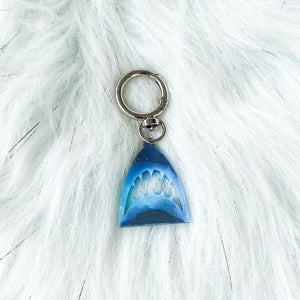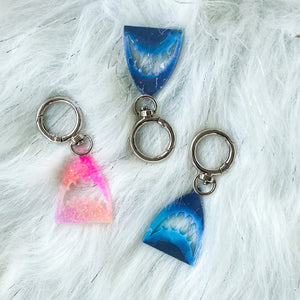 Jaws! Shark dog collar charm
Marshmallow-y pastel rainbow charm in Irish flag inspired palette. Features a dangling shamrock for an extra pinch of luck! 
The spring release o-ring makes it easy to attach collar charms to whatever you choose. Collars, leashes, harnesses for dogs, and keychains, purses, or book bags for humans!